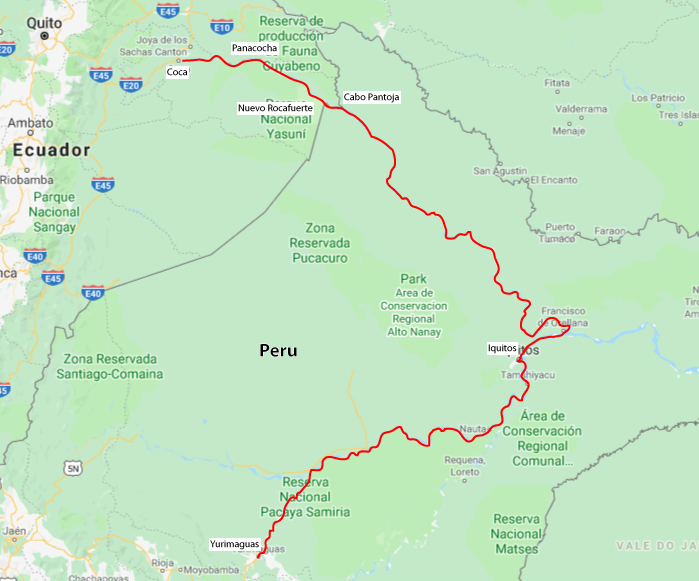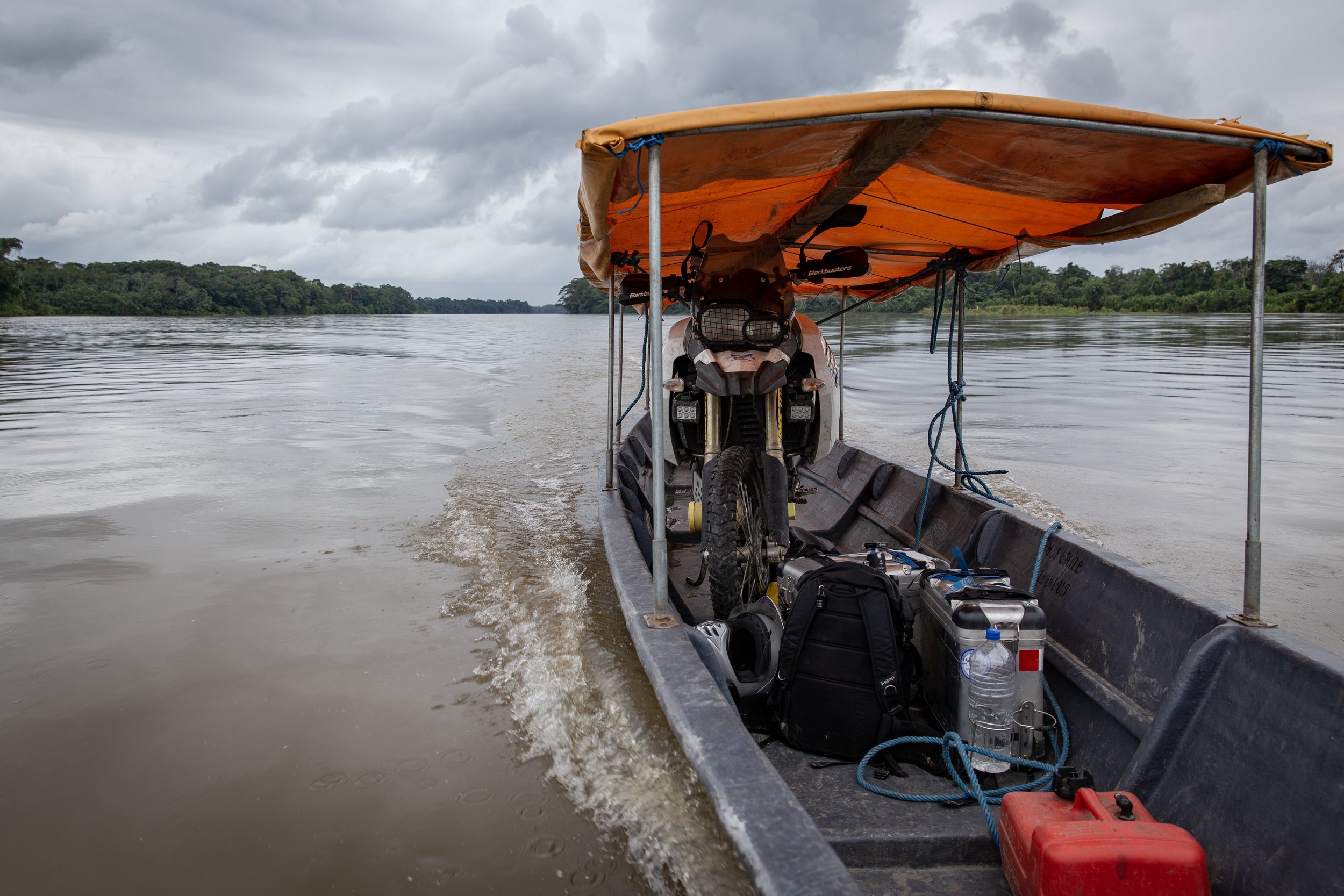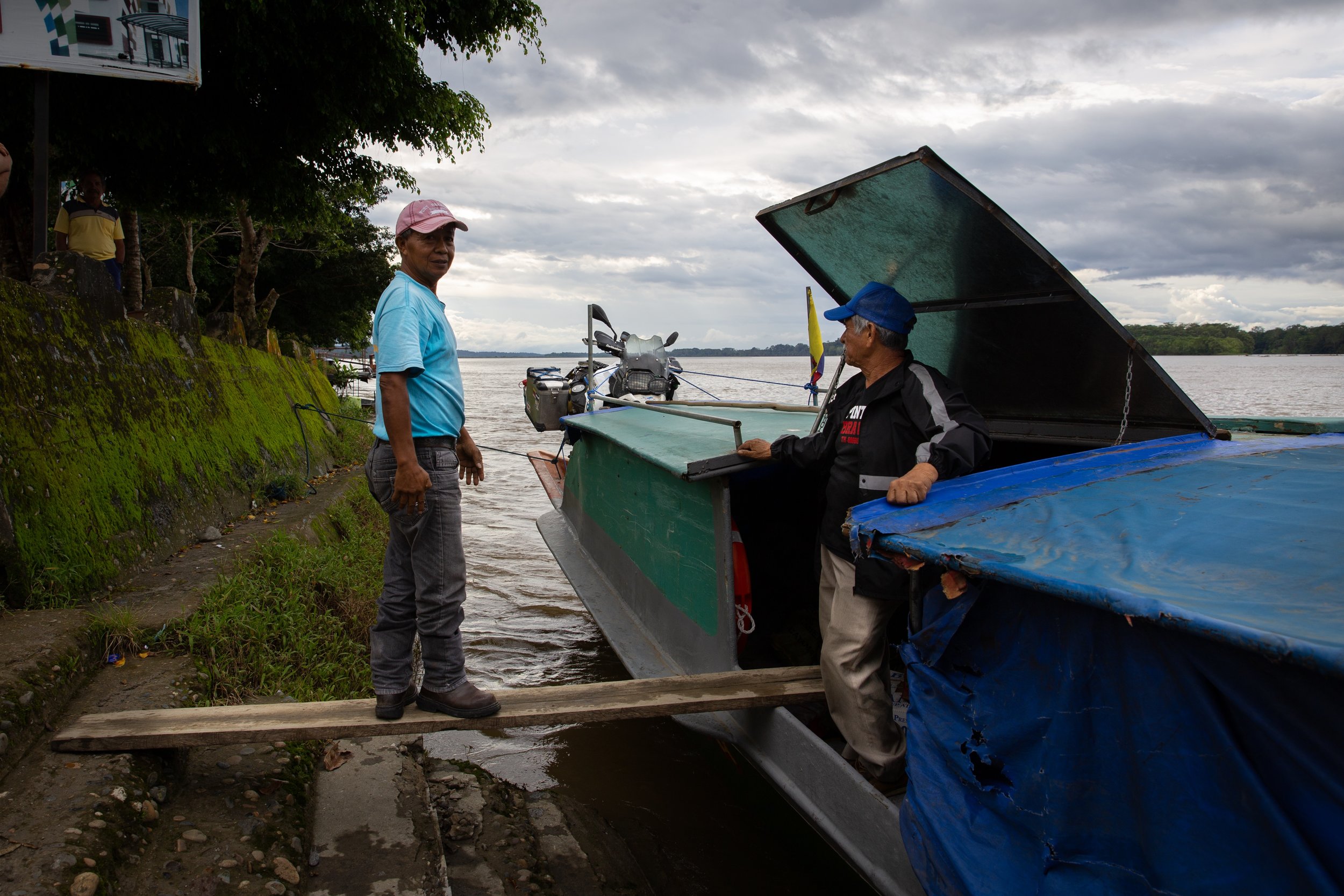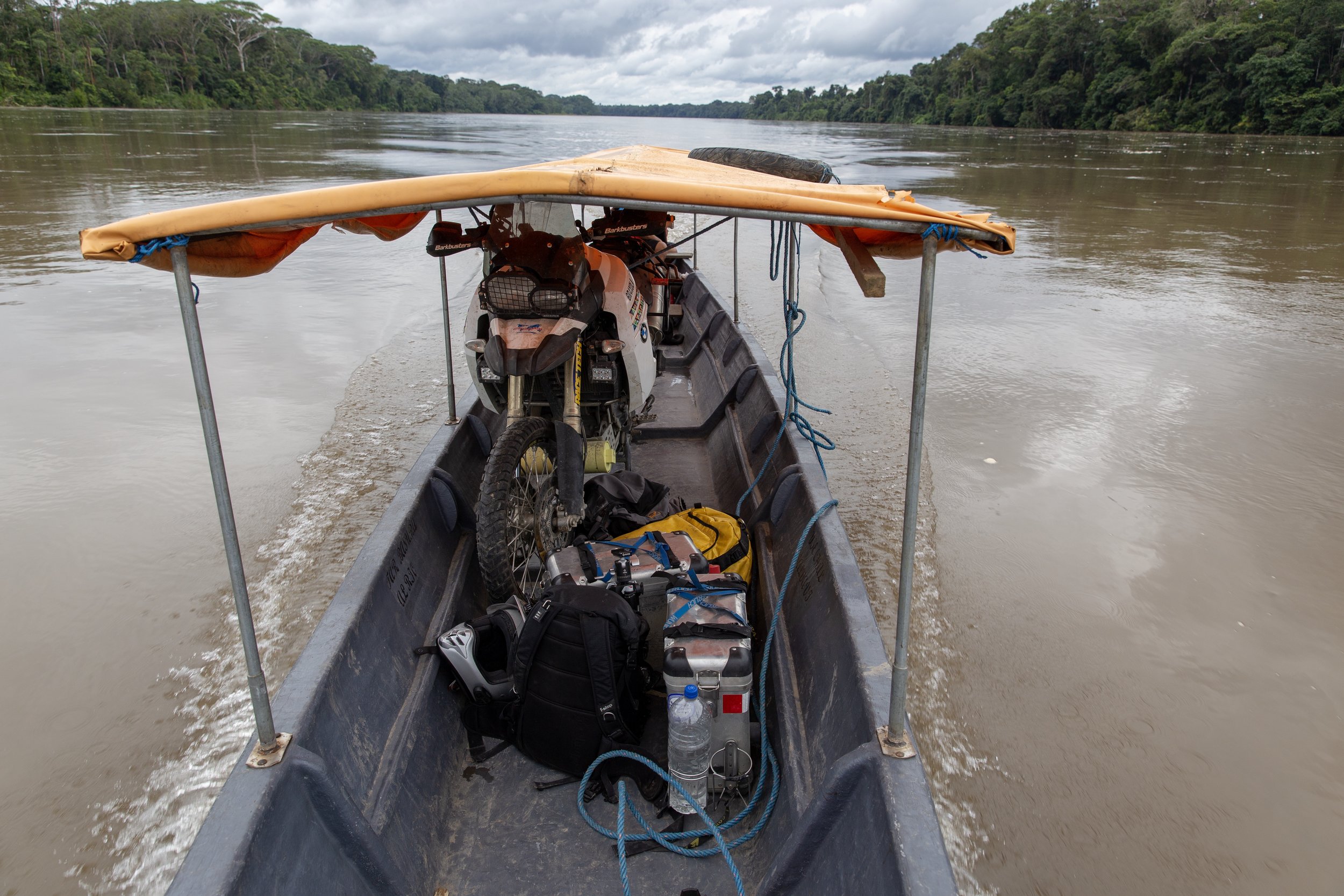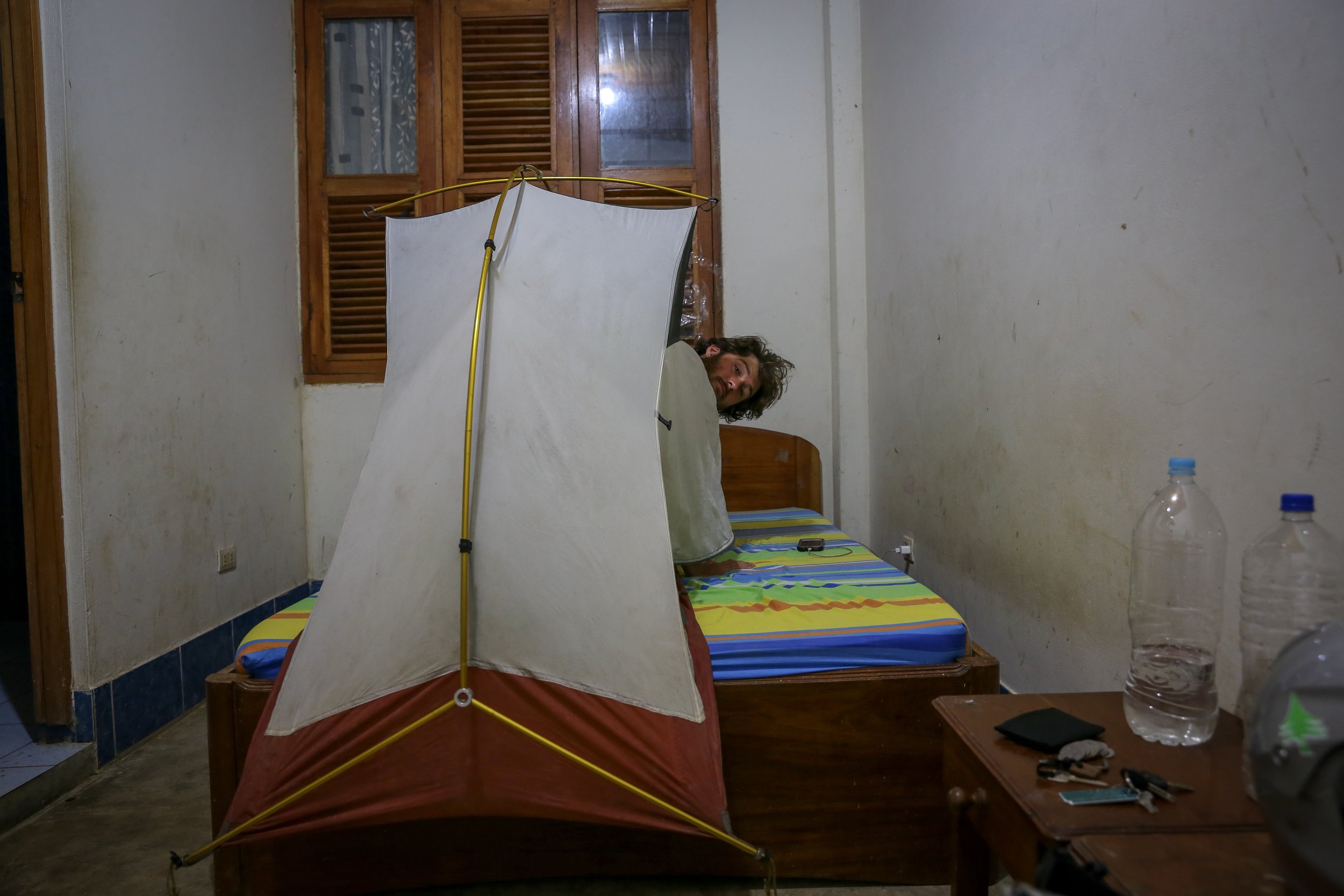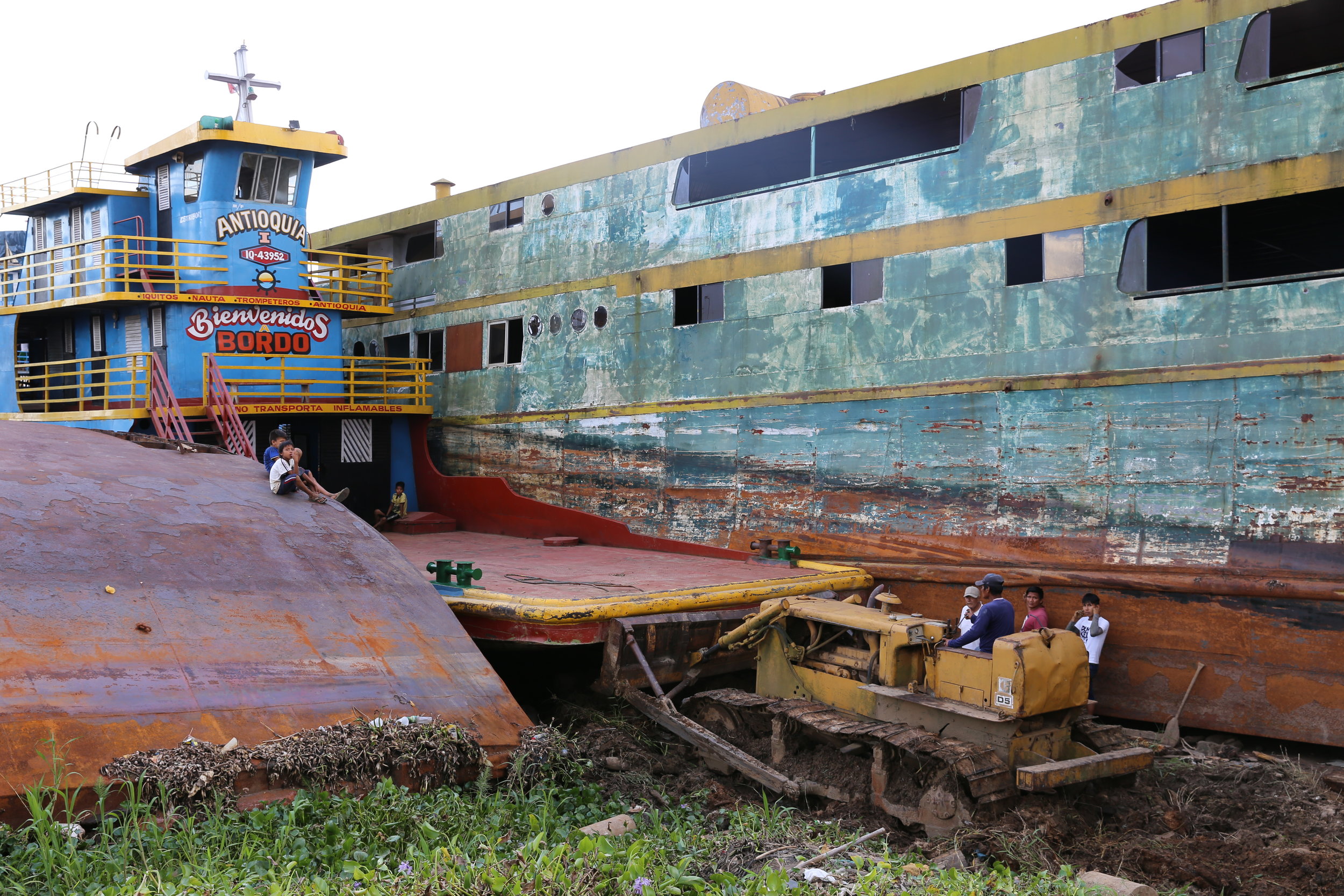 Rio Napo, Ecuador
My first boat leaving Coca, Ecuador through the Amazon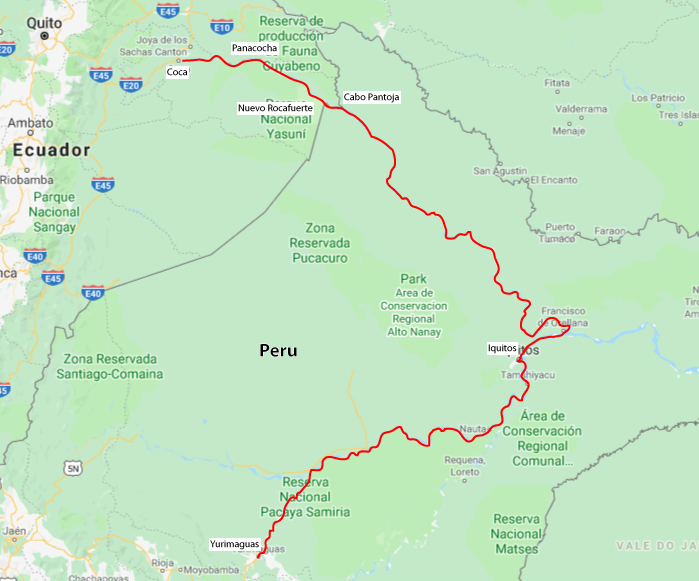 Amazon Route Map
My route through the Amazon from Coca, Ecuador to Yurimaguas, Peru. This was done entirely by local canoe and cargo boats with my F800GS motorcycle.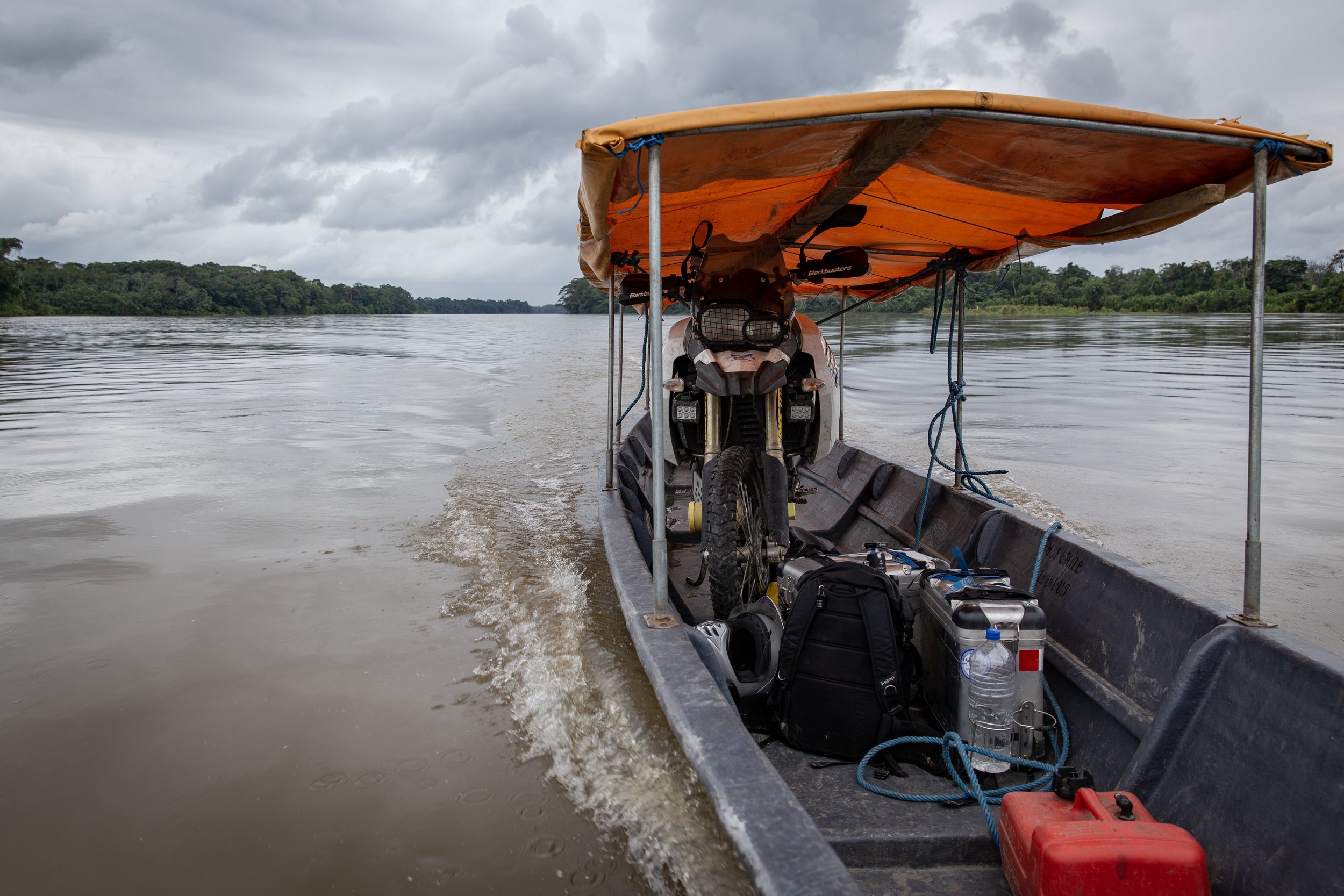 Rio Napo, Peru
This was my second boat ride after leaving Coca, Ecuador that took me to the Peru border.
Iquitos, Peru
A boy walking home in the Belen district of Iquitos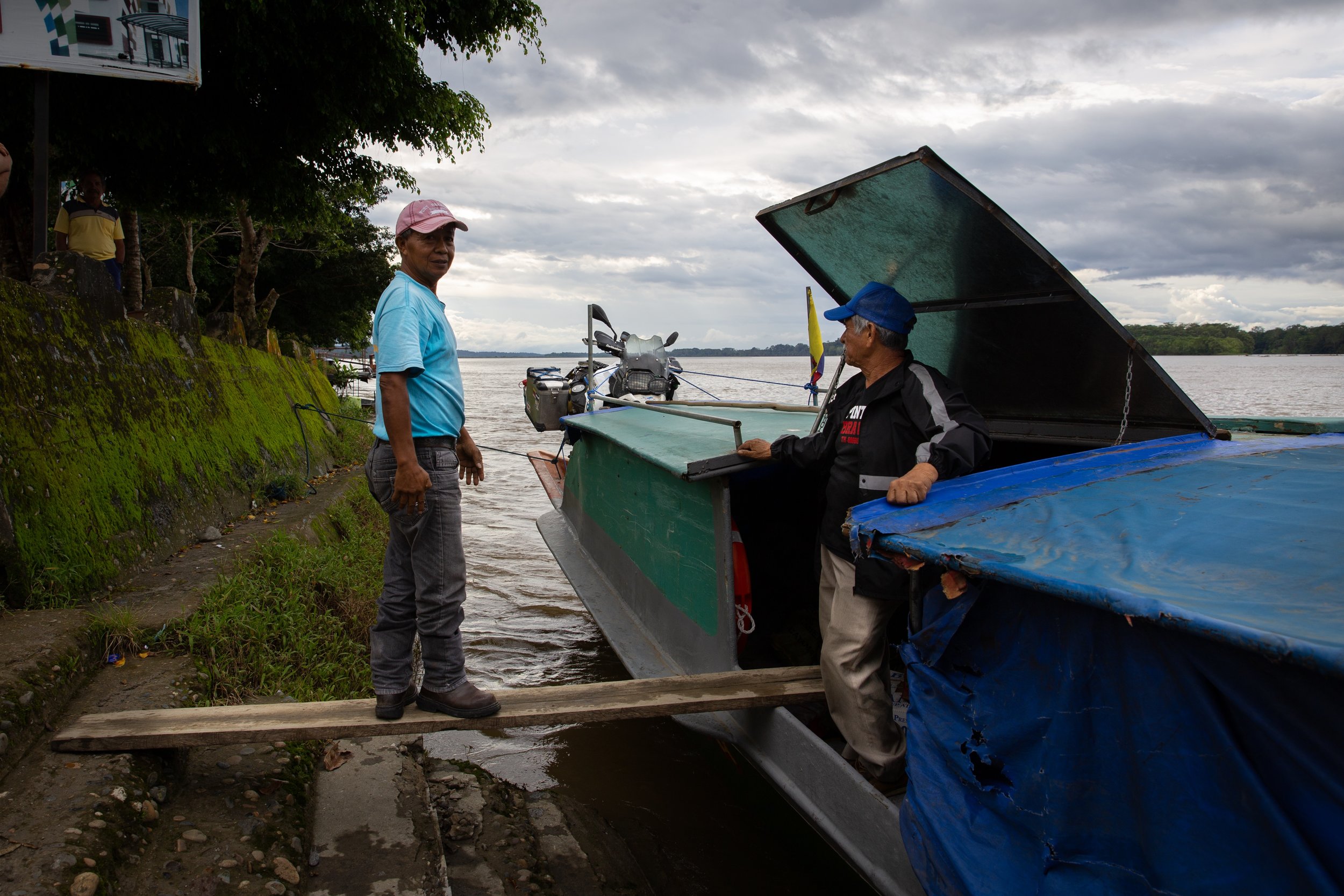 Nuevo Rocafuerte, Ecuador
The end of my first boat ride down the Napo River. We unloaded the bike here where I had to find a canoe to take me across the border to Peru.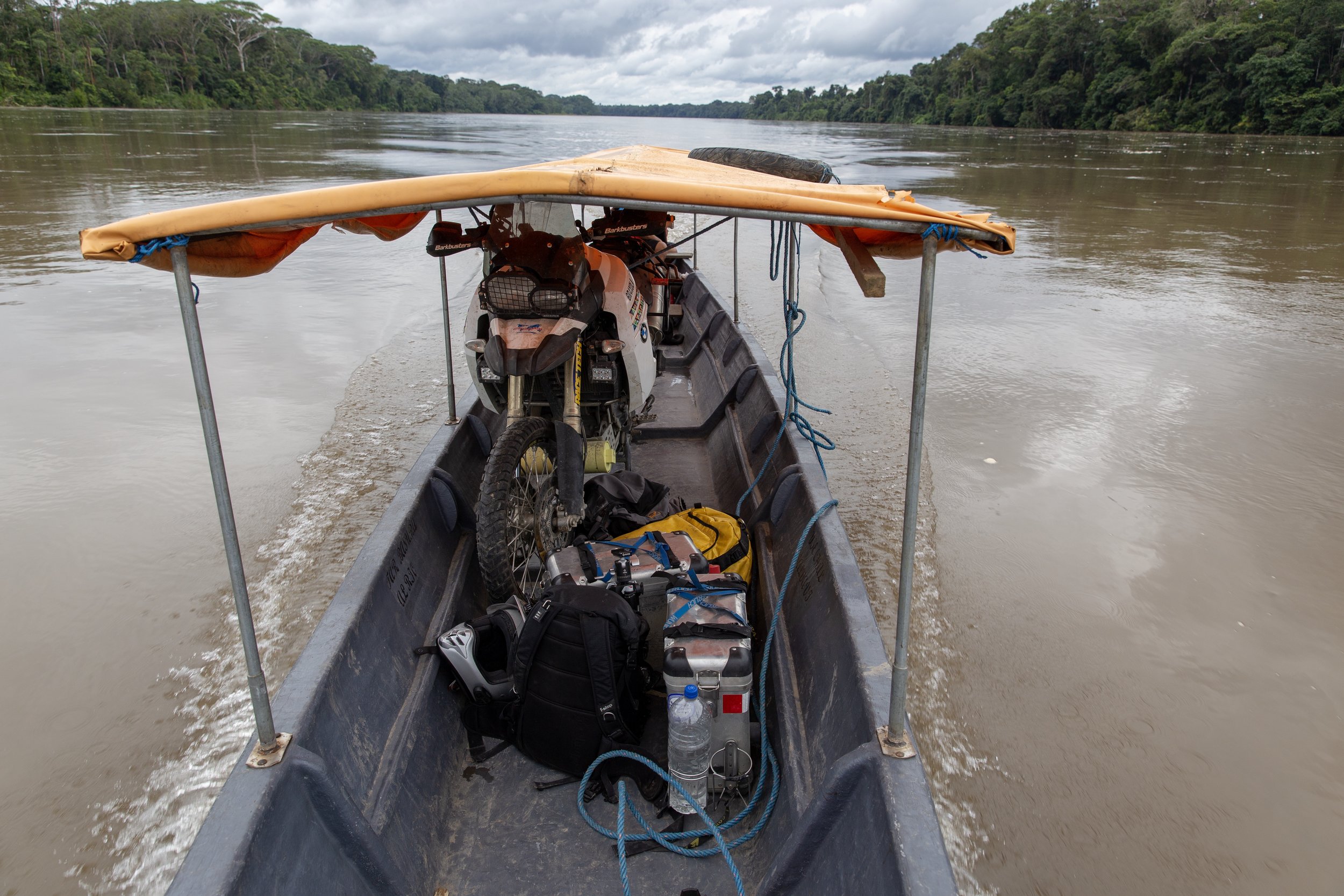 Rio Napo, Peru
My canoe ride from Nuevo Rocafuerte, Ecuador to Cabo Pantoja, Peru.
Nuevo Rocafuerte, Ecuador
Children watching as we figure out how to get my motorcycle off the boat.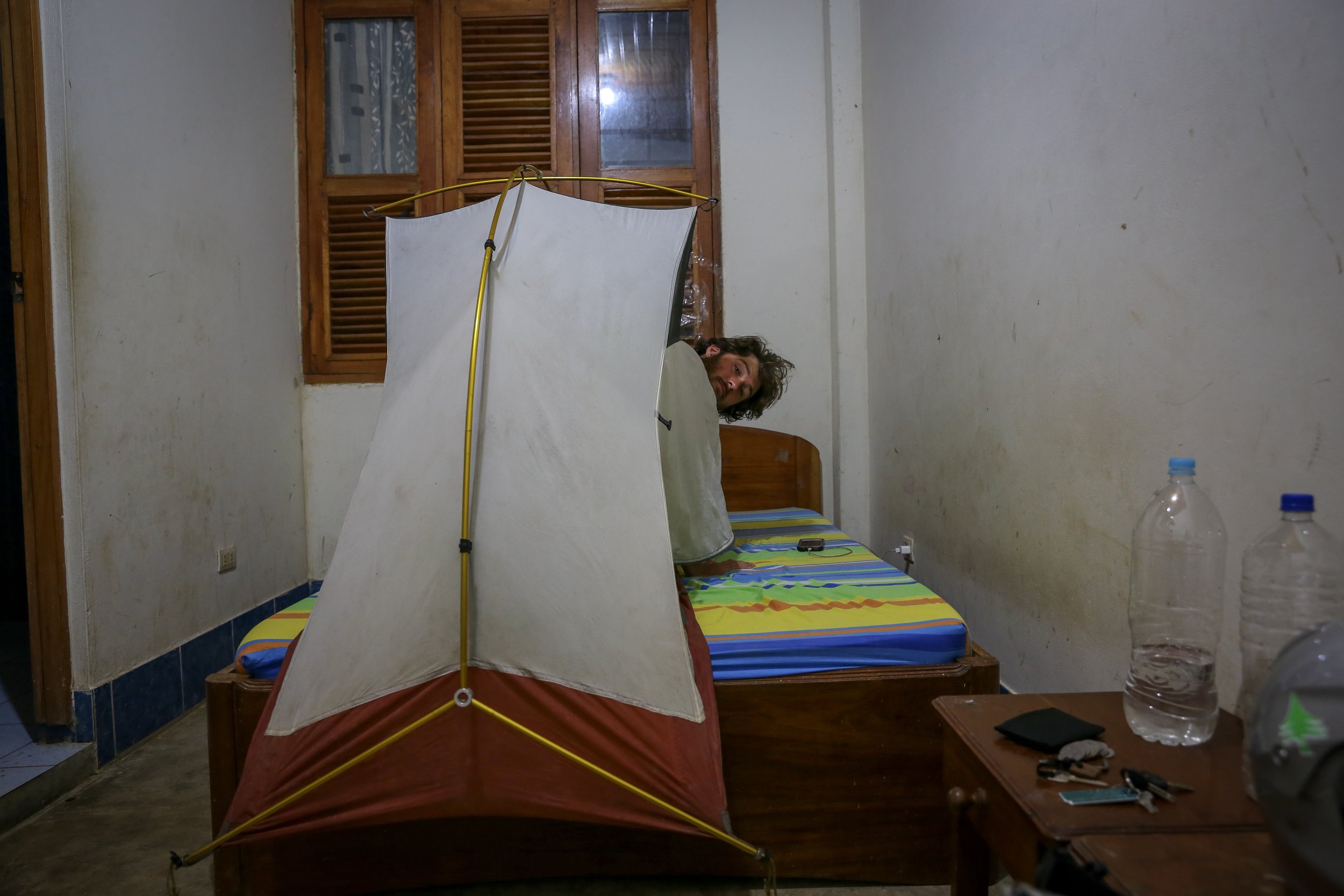 Cabo Pantoja, Peru
I woke up to a spider the size of a basketball crawling across the wall so I set up my tent and sealed myself inside.
Amazon Region, Peru
For three days aboard the Heroica we were served a whole fish and plantain. I was unable to eat the fish everyday.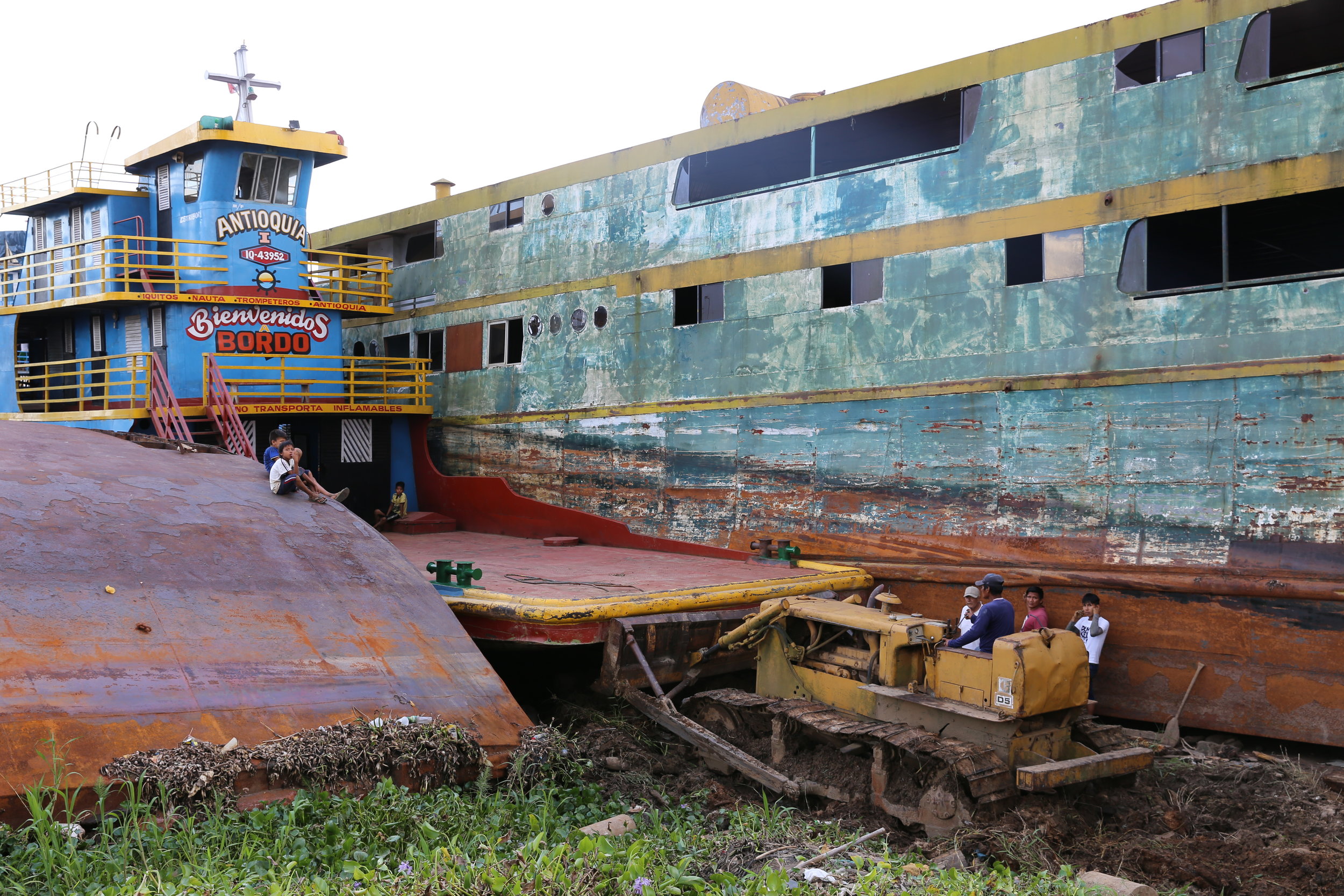 Puerto Masusa, Peru
Children playing on the boats of Puerto Masusa
Puerto Masusa, Peru
I came here everyday for a week looking for a boat that would take my motorcycle and me to Yurimaguas. After 6 days of "manana" I found a boat.
Amazon River, Peru
A family gathering supplies from the cargo boat as we move down the Amazon River.